Hello All,
I have the Fact Table Data in the below format.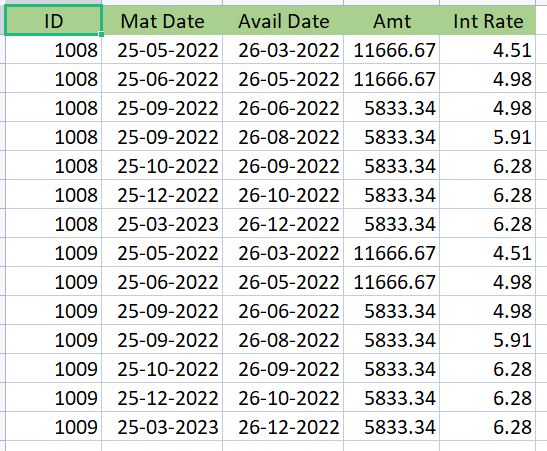 I created a Date Table
Date Table = calendar(DATE(2020,04,01),DATE(2023,12,31))
And Relationship is like
Active Relationship between Fact[Mat Date] - Date Table[Date]
InActive Relationship between Fact[Avail Date]- Date Table[Date]
My scenario is


I have Same Mat Date for a ID twice but the Avail Date is Different.I want to those 2 records .
For Avail Date,
I used the following DAX
Avail Date = var Avail = CALCULATETABLE(sheet2,USERELATIONSHIP('Date Table'[Date],Sheet2[Avail Date]))
var Mat = CALCULATETABLE(Sheet2)
return
MAXX(DISTINCT(union(Avail,Mat)),Sheet2[Avail Date])
I'm getting this Output.


Can anyone help me out on this.
TIA
PBIX FILE