I have a fact table with a list of lead response times. I created a calculated column which assigned each lead response time into a category (0-5 minutes, 5-15 minutes, 15-30 minutes, etc).
When I place the column into a slicer in order to filter leads by their response time range, the categories in the filter appear out of order. Here's what the slicer looks like: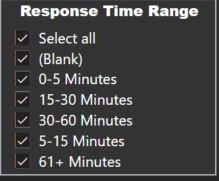 I created a calculated index column within the lead fact table, which assigned each response time range category a number from 1-6 (blanks were assigned 1). However, when I click on the measure in the fields column and try to sort the response time range column by the index columnm, I get the following error: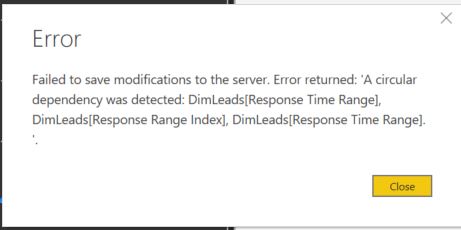 I tried creating a 2-column table with the category values in one column and the index values in a second column, however I wasn't able to use that separate table when I selected "sort by column".
Thanks for your help!
Pete