Hi!
I've got a problem with sorting my area chart. Problem appiears when i choose 2 months in a slicer. When 1 month is selected we can see cumulative value like below:


When I choose 2 months it looks like this:


PBI sorts it like 01 Jan, 01 Feb, 02 Jan, 02 Feb etc.
Below is my calendar, i've tried sorting column with this data by Day&Month and Day%Month w/SPACE. Result is the same.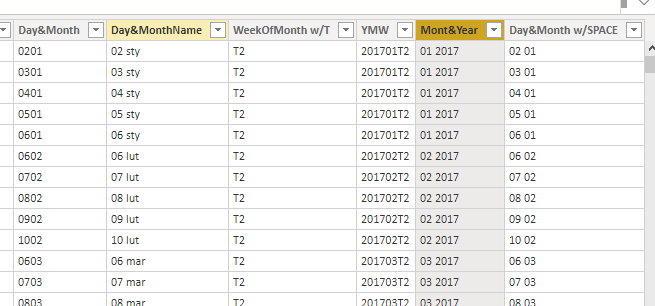 Is there a posibility to show first one month and then second month?