Hello there,
I have a pretty simple demo model created where a number of tasks have:
Task name
Category
Finish date
Project managers can take snapshots of their data which will put a copy of all the tasks under a new snapshot. The snapshot has a date.
What I would like to do now is calculate the slack. The is the difference in time between finish dates of the tasks & their respective snapshot tasks (joining both name & category). Furthermore, you will see that sometimes snapshots have been taken multiple times a month. Only the last snapshot of every month should be taken into account (perhaps this is best done through power query).
The goal is to have have simply chart which can show per Snapshot date (monthly), per snapshot task name & task category the slack (difference between finish dates) vs the task.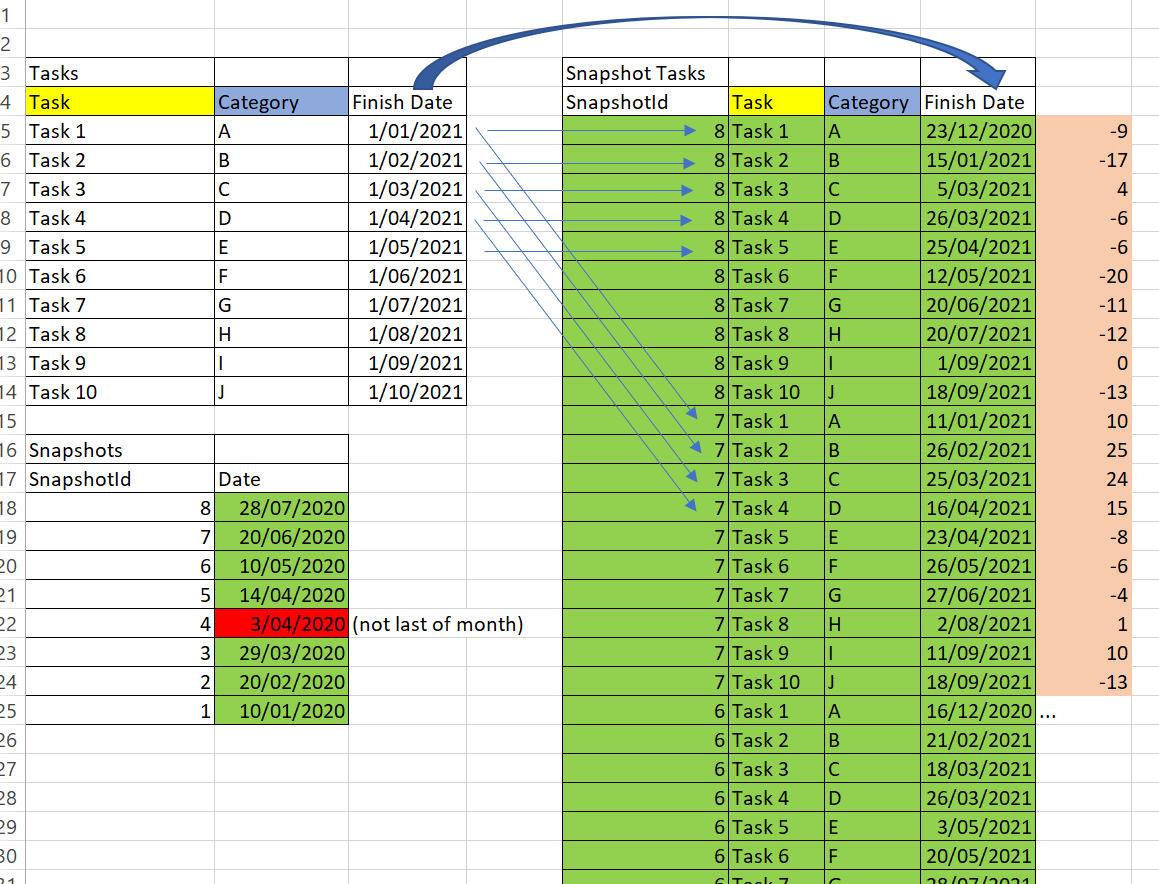 eDNA Forum - Snapshot Slack.pbix
(25.9 KB)