I'm trying to figure out the best way to avoid having future 'blank' records show up on the arrival & productivity charts on the summary tab of the attached pbix.
I think it would be best to just have a set filter looking at dates <= today rather than using a slicer BUT for the life of me I can't figure out how to use the filter pane to limit the data to this range.
Seems like this would be based on the filter image attached: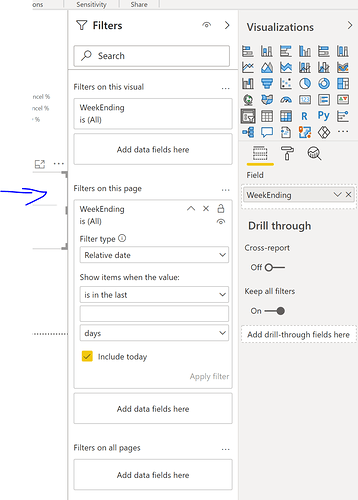 But 'relative' dates concern me as to create bad data downstream…
Is there a better way to create a filter or slicer that only looks at the data backwards as these data points are only populated after the work week has been completed.
WeeklyTest.pbix (199.7 KB)
Thank you in advance