Hi Sam and Fellow Power BI Users!
I have a fact table regarding the sales transactions of roughly 100 customers.
I managed to break down the sales by "Top 20 customers" and others, what I also need to do is have Top 1 to Top 20 customers presented with their name, and all the rest grouped as others, like the image below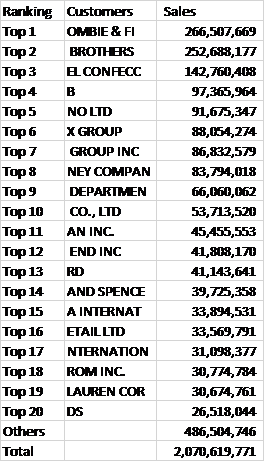 Is there anyway I can upload my data model so you guys can have a better context?