Hi,
I am importing data from a postgres db.
I have a date/time column - which I would like to split into date column and time column.
I would like to implement incremental refresh and therefore trying not to break the query folding.
I can change the Data type of the column from data/time to date without breaking the query folding.
However all the approaches I have tried for the time column have broken the query folding.
Basically once I change the Data Type to Time - the query folding breaks.
Changing the Data Type in the model section didn't work as I wasn't able to establish a relationship with the time table.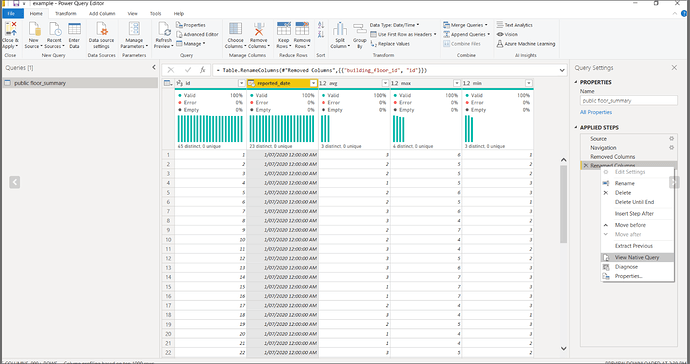 Any suggestion how to make it work?
I attached a basic PBIX with my data example.pbix (207.5 KB)
Thanks