A client found something very interesting.
She filtered a slicer from Filter Panel.
After, she selected all in the slicer (that was aready filtered) .
Here where I started:
Select all, and bring 15 Mill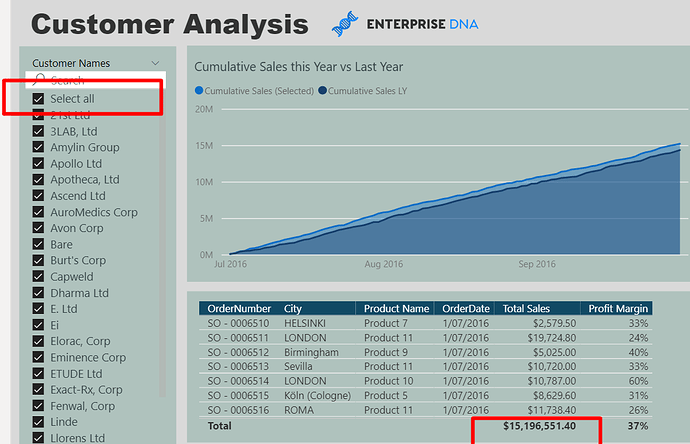 if you go to the filter panel and filter the slicer (let say, customer start with "a").

Now, if you apply Select all from the already "filtered" slicer, it brings the values of all clients, not only the one that starts with "a"… as you expected (select all that start with "a").

Any way to change this behaviour
Selectall slicer Customer Insight.pbix (558.5 KB)
?
Thanks,
Ezequiel