Hi All,
I have been doing some research and have come a little stuck and needed some help/guidance.
I have a model where I am using both date and time dimensions.
what I am trying to do is select multiple dates so in this example PBIX I am selecting 17th 18th march.
What I would like to do is define when the start time is for the 17th and end time on the 18th.
Eg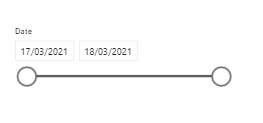 Period selected
I would then like to pick a start time for the 17th lets say 06:00 and an end time for the 18th lets say 17:00 and return all rows in my fact between this period.
At the moment when I filter on hour:
eg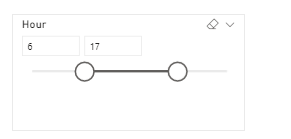 I would only see the records of 06:00 to 17:00 for each of the days selected.
Any ideas or suggested reading on achieving this in Power BI.
Test Pbix below;
Forum Time.pbix (1.0 MB)
Many thanks in advance.
Haroon