Hi.
I am attempting to do my scenario analysis in a different way. You give a fixed number on the below example, thats fine and makes sense its more technique your trying to show.
I am trying to do my scenario based on a Monthly output.
So I am aware this is where I need to use TREATAS. But how would I nest this 4 times in a sales calc? and all other calcs? If you don't mind could you please give me some guidance?
This is what i think i need to do:
-Data Model - create a table first of all data I want to run scenario on, (bring in Month and Year though)
-DAX: build core dax calcs to start off with
-DAX:Bring in TREATAS calc -(nested this 4 times) - (This is where i am a little confused)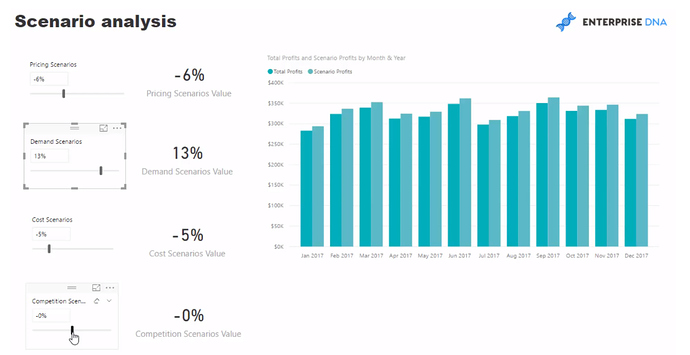 Shrik