Dear all,
In reference to the link of the original post below, would there be a way to branch this measure out to support WK number & Day of Last year?
Link to Original Post:

From the original measure of PY Sales Setup, I tried to add 'Date'[DayInWeek] as a new variable but the outcome was not what I wanted. Below screenshot for reference.
Modified Measure


Modified Outcome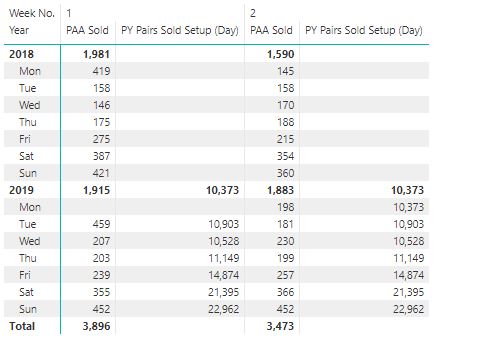 Advance thanks for the help all!
Regards
Hidayat