Hi there,
I am struggling with something I know should be simple…
Please see attached sample demonstrating the issue:Orders Last 28 Days.pbix (288.9 KB)
My report has a column on the date table called ' Current Period' which stamps all date records belonging to the current month with Y, or the prior month if the 1st of the month. So on 1st Aug 2020, it will automatically return all dates for July 2020.
I have a [Total Sales] measure which simply returns the count of orders. So with the 'Current Period' set to Y, I see my sales for July 2020: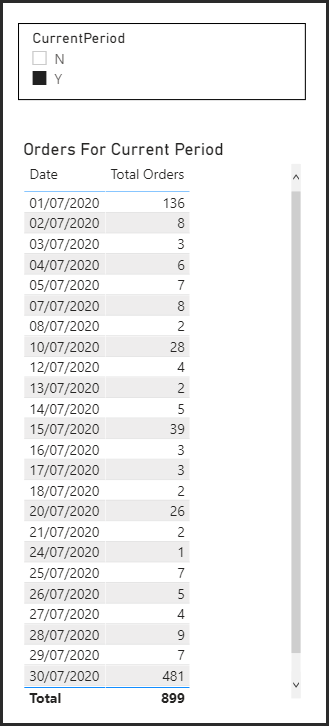 However I also need a table, which contains the [Total Sales] not for the current period, but for the Last 28 Days from today. I have therefore created a new measure [Orders Last 28 Days] and tried many ways to get it to return the sales on dates between June 15th and today, July 13th, thereby ignoring the [Current Period] filter, but I just can't get it to work.
My last attempt, measure [Orders Last 28 Days 2], uses Sam's example in this video,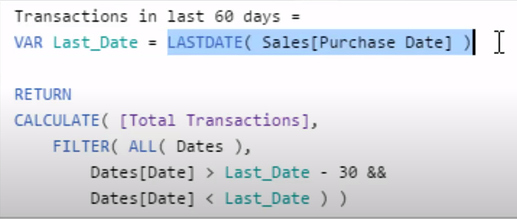 Whilst this does give me the correct total count of orders (4614), it does not allow them to be reported against each date record (15th June to July 13th) in my table.
Any help greatly appreciated as always!
Thanks
Mark