Hi all,
Need assistance regarding this issue I had. Have a user that wants to maintain a list of ideal stock inventory in the retail stores while also looking at the warehouse stock. The idea is that when stock in retail goes below ideal stock quantity, the user can have a quick glance on what is available in the warehouse stock. The granularity of the data would be by material & size.
The issue i have is that the warehouse stock qty is not displaying the correct information.
Actual Warehouse Stock Screenshot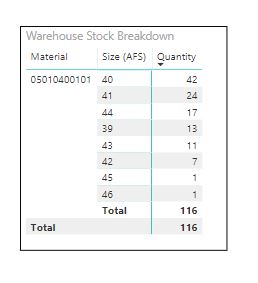 i tried to use natural inner join thinking it should be similar to T-SQL but it does not work too.
Below is a photo of data model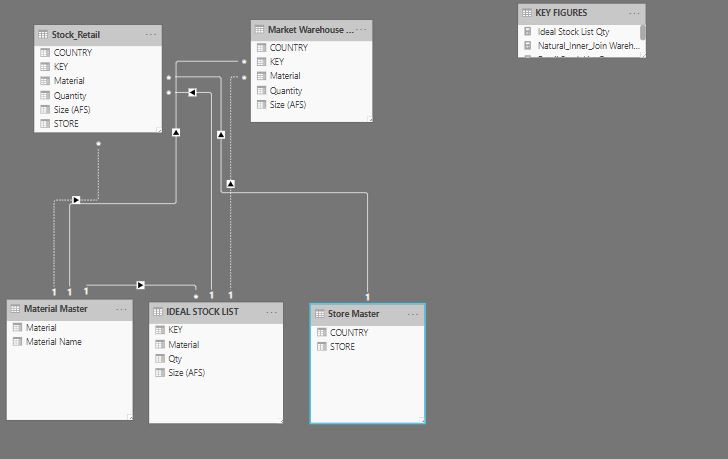 Below is a copy of the source & pbix files.
Files.zip (189.8 KB)
Regards
Hidayat