Enterprise DNA Members,
OK, we're all set for our live solution event for Power BI Accelerator Week #2. While the feedback we got for the Week #1 live session was very positive, we're striving to make this event even more interactive, so we will be holding it on Zoom, rather than Restream. This will allow us all to talk face-to-face instead of just interacting via chat.
Here's the info for the session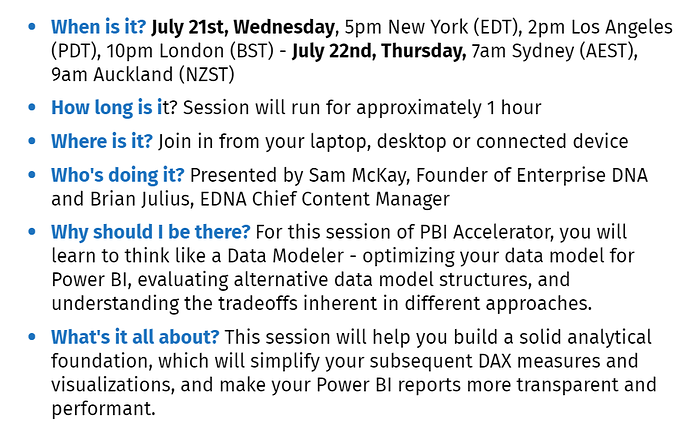 To register for the session, just click here.
Hope to see you there! (but if your schedule and/or time zone doesn't allow, we will be recording this session and placing it in the portal for you to view at your convenience).
Please let me know if you have any questions.