I'm trying to move a data model from Excel to Power BI.
I moved around some of the source files that feed in data for the tables.
The queries look fine in the Query Editor and I can Refresh Preview without problem.

but when I go to the report page and click Refresh I get the following message: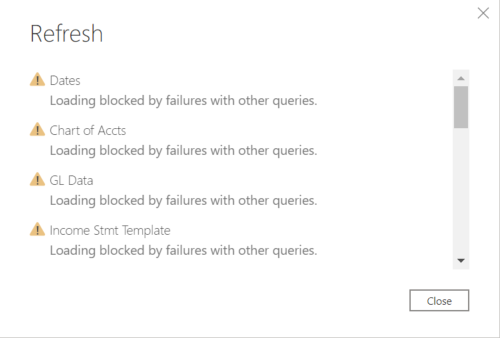 Does anyone know why this is happening? I'm just starting out, but I'm afraid of doing a bunch of work and then discovering the model will never be able to refresh.
The only special clue I can offer is that when I first open the query editor, some of the queries like GL Data start out with an !


But after a while they seem to clear themselves up.