Hi there, @EnterpriseDNA Team
I have sent a message(feedback) related to the Recent Activity on the new platform
I was working thorough some lessons(courses) mostly on Aug 31 but noticed that some activity was applied to September 1 which i didn't do any course on September 1.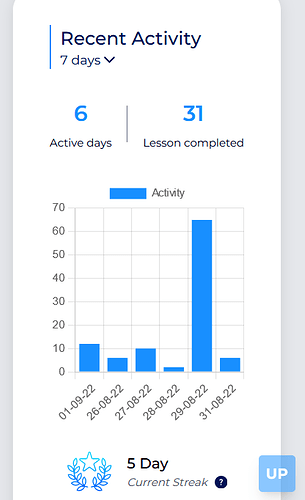 I'm thinking its because of where the server are located.
It is confusing.
Can someone please confirm this? Can it be changed to related to the user location? Likely not a big deal but should be stated some place on the platform.
I just want to make the team aware of it.
thanks
Keith
PS…I like the new platform, can't wait for Analyst hub and Support forum to get on the new platform