Hi Sam trying to get my head around this.
Even after doing many YouTube Videos around TOPN and RANKX I still cannot get my head around this function.
RANKX - I get this, RANKX (row level data it's being RANKED, similar to Excel RANK. This is below what I have.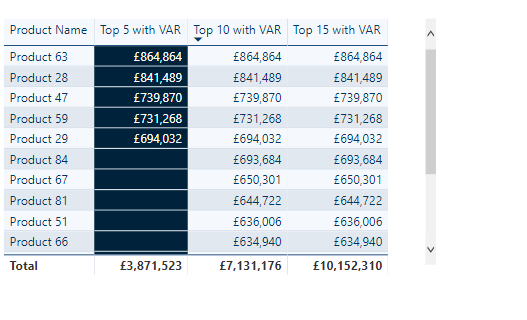 TOPN (this is really confusing)
As you will see my TOPN is different to my RANKX number.
From a business perspective more so, how and why would i need to use TOPN compared to RANKX?
Is there any advice you could please give me with best understanding TOPN and in what situation to use TOPN please.