Hi All,
I am working through the Mastering DAX calculations course and have hit a problem with one of the ranking formulas in the 'Practical examples for using ranking functions' video.
There's an example in which a formula ranks the total sales for the Customer Names/Product Names combination. Here is the formula:
RANKX Example 3 =
RANKX(
CROSSJOIN( ALL( Customers[Customer Names] ), ALL( Products[Product Name] ) ),
[Total Sales], ,DESC )
As you can see from the screen shot, the function hasn't calculated the ranks correctly…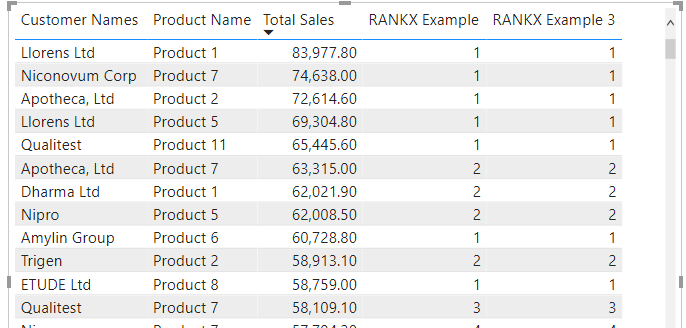 What have I missed?
Thanks in anticipation,
Pete.