Hello,
I am having trouble trying to gather my thoughts on how to restructure this survey and any suggestion would be helpful.
I have a sheet of questions like below,

And, I am trying to visualize it in a way so that I can make it seem like sort of the visual below.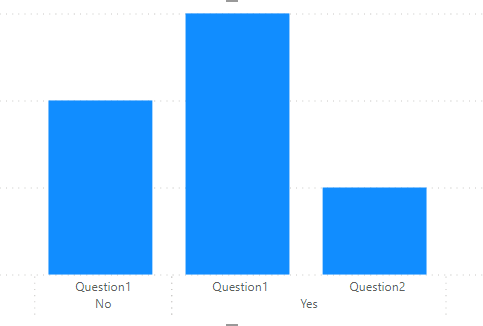 Is there a way to manipulate the data in such order? Any tips or suggestions would be highly appreciated.