Hi Everyone,
I'm trying to create a query-based parameter and I'm having trouble getting it to work. The parameter table is contained in the main data spreadsheet and is true/false in a dropdown, currently set to "true":

I have uploaded this table as a new query, ParamTest, and converted it to a list, which also shows "True."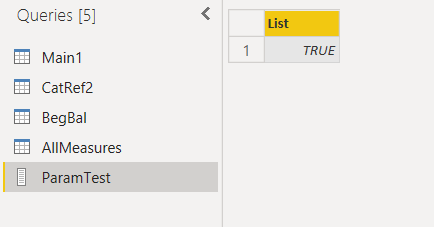 Here is the parameter I set up, pointing to the above-mentioned list: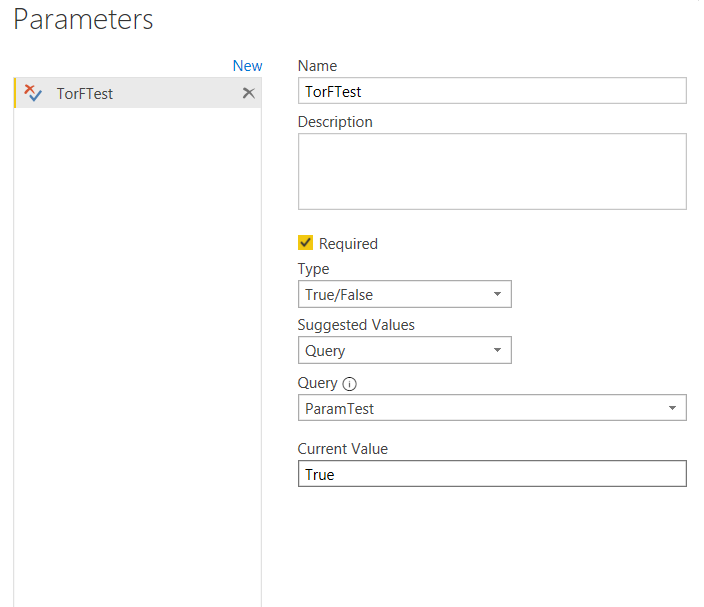 It won't let me save it without putting something in the "Current Value" field, so I put "True."
When I go back and change the parameter in the underlying table to "False," the list updates: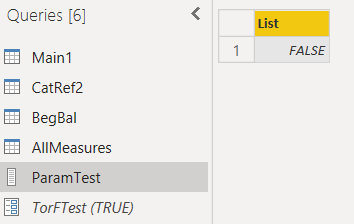 But the parameter does not:



It seems that even though the parameter is pointed to a query, it will only accept what is hard-keyed in there. Can anyone tell me what I'm doing wrong?
Thanks,
LRSimmons