Hello,
I have been tasked with a challenge to create price demand curve graphs in power bi. I have my pricing and percentage change but cannot get the smooth line on my charts. Is this something that can be done? I am wanting to show how the demand curve changes with price change.
This is the excel graph version of what i need to create: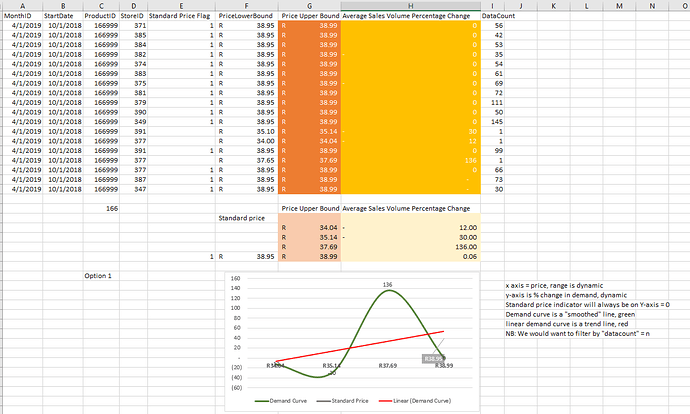 This is the Power Bi graph that i have created. Not quite the same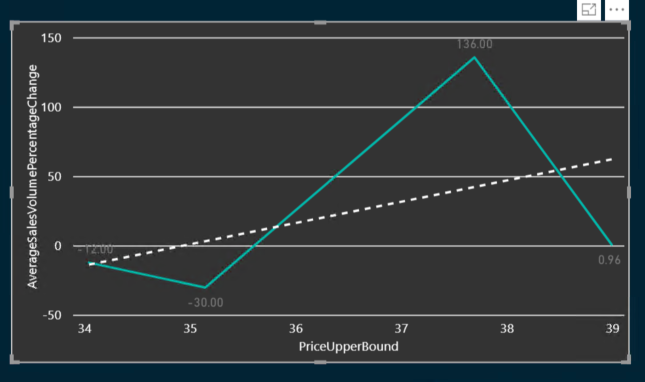 Any help on Pricing demand curves will be greatly appreciated.
Claire