I'm having trouble getting my dashboard to do what I want it to do and I think it might be because of the data model. Currently it is set up as: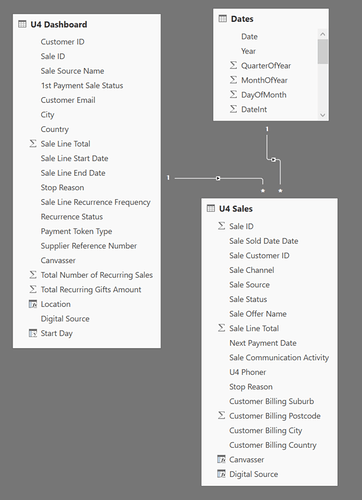 When nothing is selected it looks fine: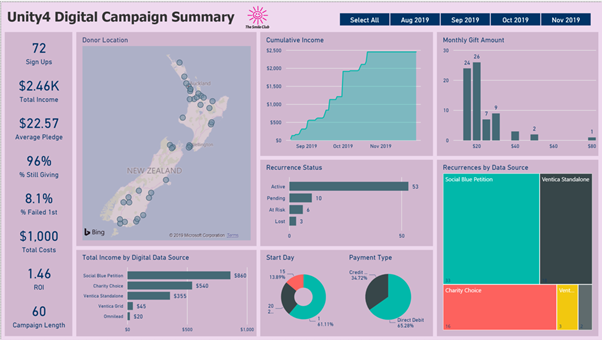 However if I select a date on the slicer, some fields change but not the number of sign ups or a lot of the charts: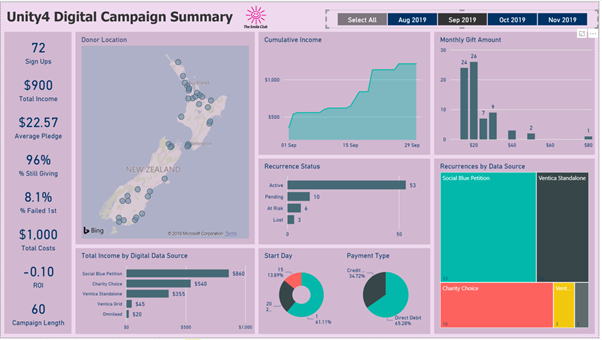 I tried changing the relationships in the data model like so: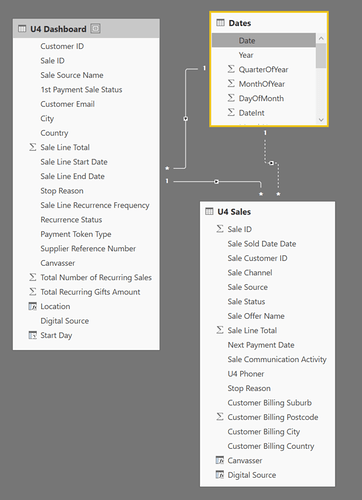 Now everything works except for total income which is a mixture of one off donations and recurring donations summed is the Sales table.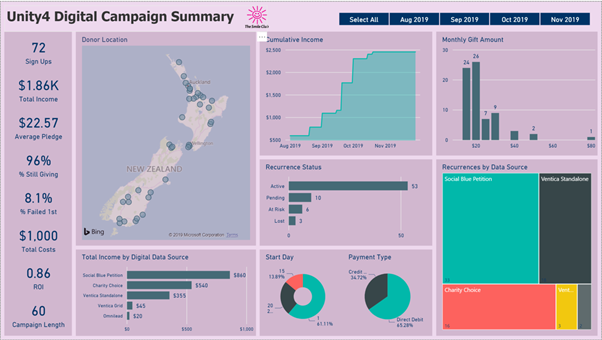 I'm thinking I might need to rearrange my data but not sure how? Maybe there's an easier fix?
Thanks
Jonathan