Hi every,
i have a number of agencies wich i want to rank according to the % of engagement.
i used this formula:
RANK= IF(
ISBLANK([% ENG de l'Agence]);
BLANK();
RANKX(ALL('Code Agence'[AGENCE]);[% ENG de l'Agence];;;Dense)
)
it works fine as long as i put this measure in the same table with agencies. but what i want is to show the ranking seperateley not in a table.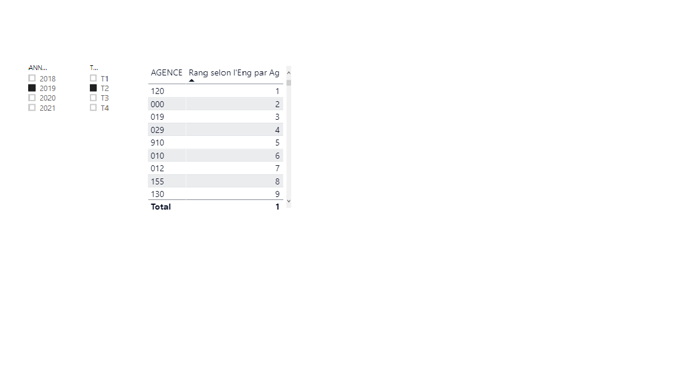 now when i want to use the agence as a slicer ( i have already two slicers (year and quarter of year)), the ranking become weird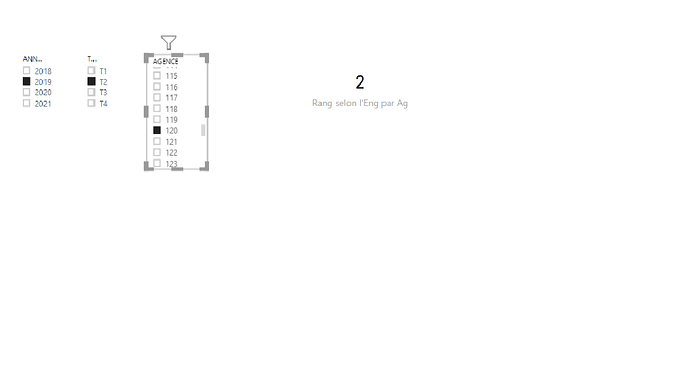 number 120 is rank nuber 1 but the measure shown seperateley gives 2.
Any idea?!.
Emna HAMDI