Hi All:
I hope you can help me with this problem

I have a matrix with two levels of drill, Family comes first, Country_Name comes second. Thanks to the support of PowerBI Community I was able to find the solution to properly Rank when you are in Level 1, and when you go down to Level 2 (pretty cool by the way)…
The problem is because the use of ALL Function in RANK formula, you are obtaining all "Families" and all "Contry_Name", instead of only those with sales.
With the current design, showing all families is not a big deal, but it is for customer_names, where a long list of countries without sales are present…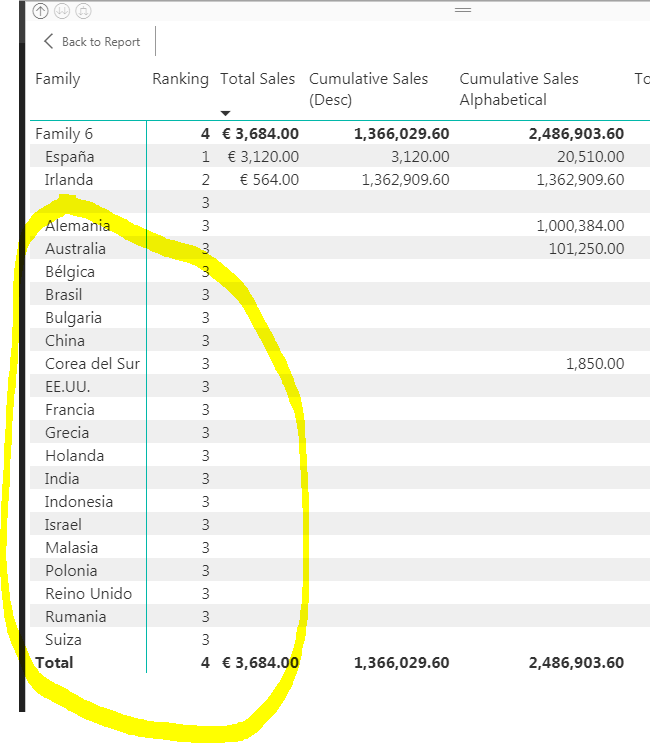 The only way I've found to make this work is adding a visual-filter on Visualization pane, removing all countries without sales, indicating "Total Sales" greater than 0.
Here the link to the conversation:
Here the link to the file.
If it is a problem to re-direct to external web, let me know, to remove the link.
Thanks in advance for the support.