Apologies if this is not the appropriate category for this question… Happy to repost in a different one or elsewhere.
Is it possible to develop in Power BI Desktop when working offline from the datasource? Here's my scenario.
I have a client who cannot provide VPN access to the db server so I set up a local instance of MSSQL on my laptop, created a server alias so that I could dev remotely but not have to change the connection in the report back and forth between my host name and that of the db server. All good until I reinstalled the OS.
Now when opening power query, I get this error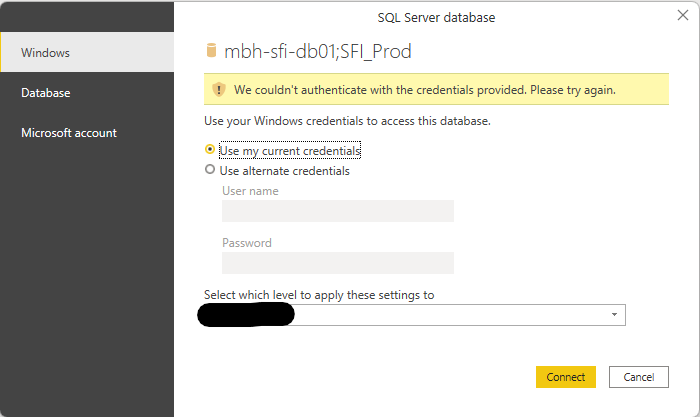 And this in the SQL server logs:
Login failed for user 'NT AUTHORITY\ANONYMOUS LOGON'. (.Net SqlClient Data Provider)
Any guidance woiuld be greatly appreciated.