Hi all,
I am trying to create a Power BI Usage Metrics Report to be sent via email. I know I can do a subscription but I want it in a different format. Thanks for your help. I am learning about Power Automate.
Below are screenshots of my power automate:
1. My query against the dataset.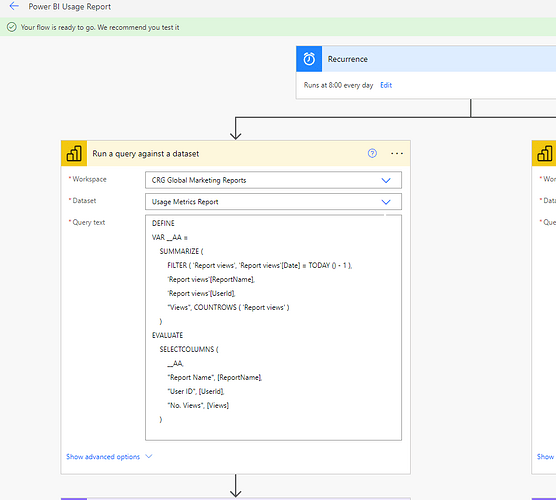 2. Created my html table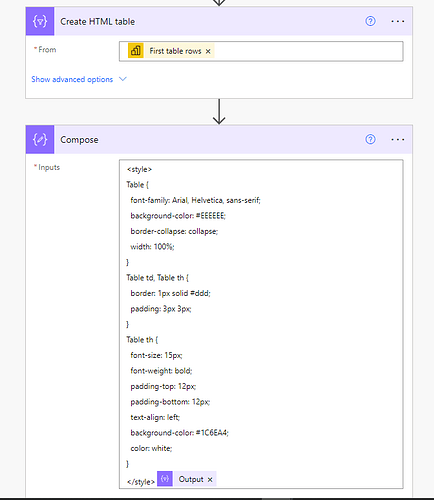 3. My send email.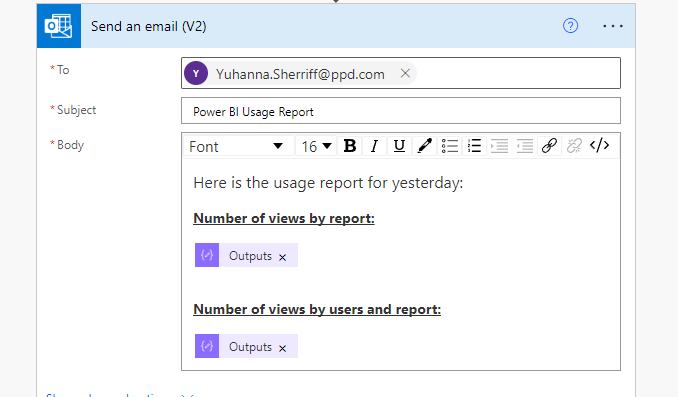 here is the output i am gettting.