Hi there
I just wanted to confirm two PBI functionality items:
It appears that Power BI email data alerts are limited to Above and Below numbers?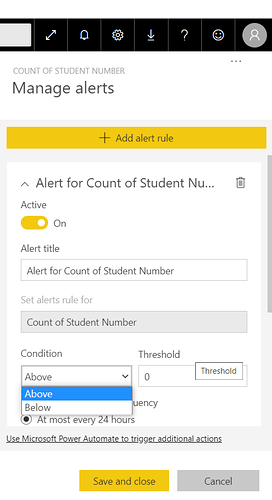 Also, there doesn't seem to be a way to programmatically set alerts for specific emails in a PBI table.
In the example below, there are 10 email addresses (in practice there are 1000s). Jack should receive an email alert as his % in less than 100%, whereas Susan shouldn't receive an email alert as her % is above 100%.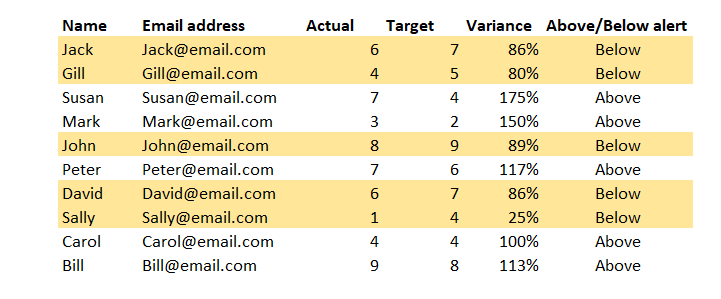 We don't want to hard code these email addresses in Power Automate. We want PBI or Power Automate to go through the table containing emails and scores, and then email that user, dependant on if the alert is breached or not.
Is there a work around to hard coding the email address in Power Automate, and instead using a dynamic table/list of email addresses in PBI or even an external source?
Any assistance would be greatly appreciated !!