Difficulty Rating: 1 out of 5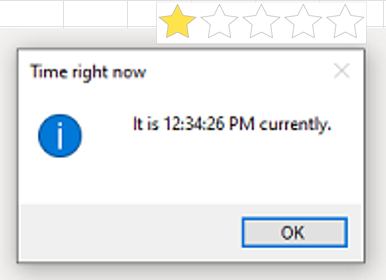 In this workout we are going to use Power Automate Desktop to create a flow to get the Current Date & Time, then format that result to show the Current Time in the format of the picture above.
Hint: There are actions in Power Automate Desktop that will retrieve the Current Date & Time, Format it, and allow you to display a message like you see in the screenshot above.
This is a fairly quick and simple flow, but hopefully this helps you learn a few of the actions that are possible in Power Automate Desktop.
Post your submission in the same format at the screenshot provided. You may also provide a copy of the steps of your flow as well, but please blur out those steps if possible.
Enjoy
Jarrett