Hello.
I received a quite weird excel sheet, that I managed to import into PQ (with a lot of twists, but finally…)
Nevertheless the current format the data is in, is not usable for any reporting.
And, same as Paul Boyes, I already tried a lot of combinations to get to my desired format, but until now failed to succeed.
Here's the data (current and target format).
I think it's (hopefully) self-explaining.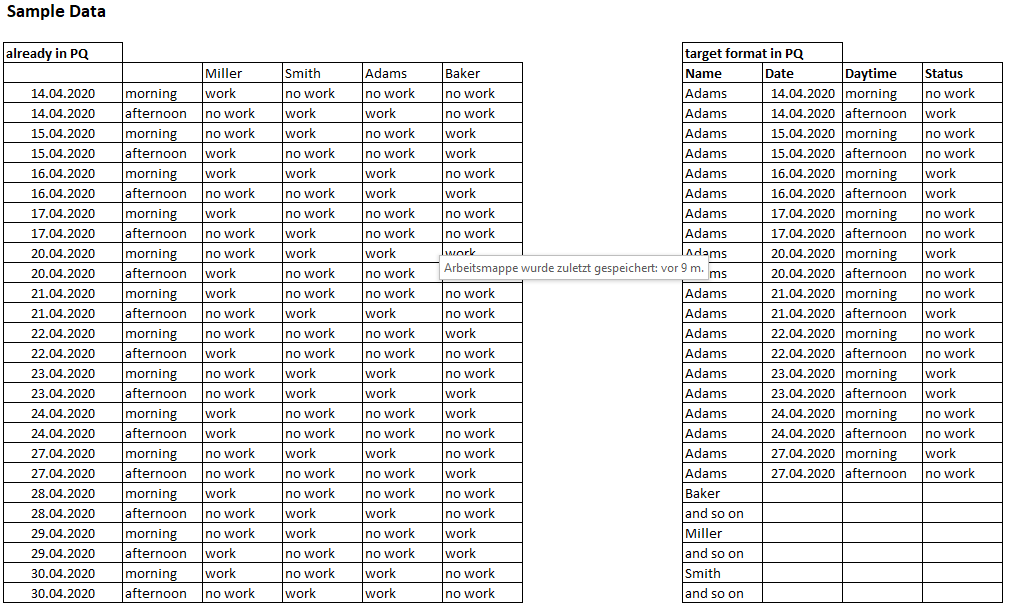 Any help very much appreciated.
BR Martin