Hi all
I am doing some work around Outlier Sales This Year (TY) and also looking at this Sales for LY too.
What I am looking to do is calculate the total SUM of sale of "Outlier Sales" that were TY and LY too.
I am aware i need to use INTERSECT function on this, and have seen the video Sam has done.
But still even based on this I am still confused how i should implement this in my report.

Then from this I wanted to find out which customers name were classed as the outlier for TY and LY.
Help on this would be much appreciated.
Thanks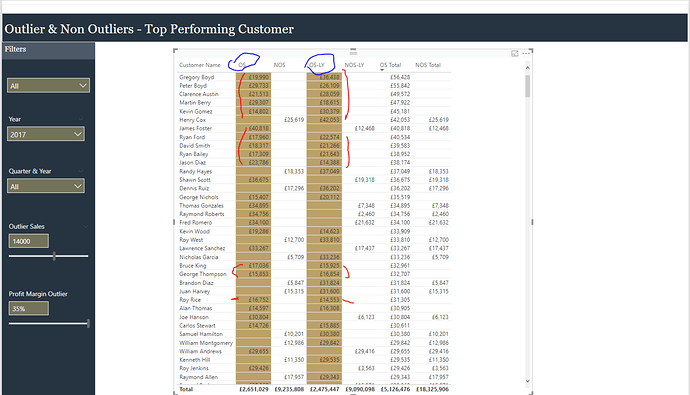 06.OutlierDetection.Practice.StaticWay.pbix
(465.0 KB)