Hi all
I am looking at Outliers measures based on "last year" results, for Sales and Profit Margin LY only.
For some really odd reason I get non-outliers when actually the Sales and Profit Margin LY is actually an Outlier.
Example below Non-Outliers are actually Outliers.
Brandon Diaz, her Sales LY and Profit LY is actually above my threshold parameter.
So really puzzled why it is saying "Non-Outlier".
Same, for Outliers. shows Outliers where they are actually Non-Outliers.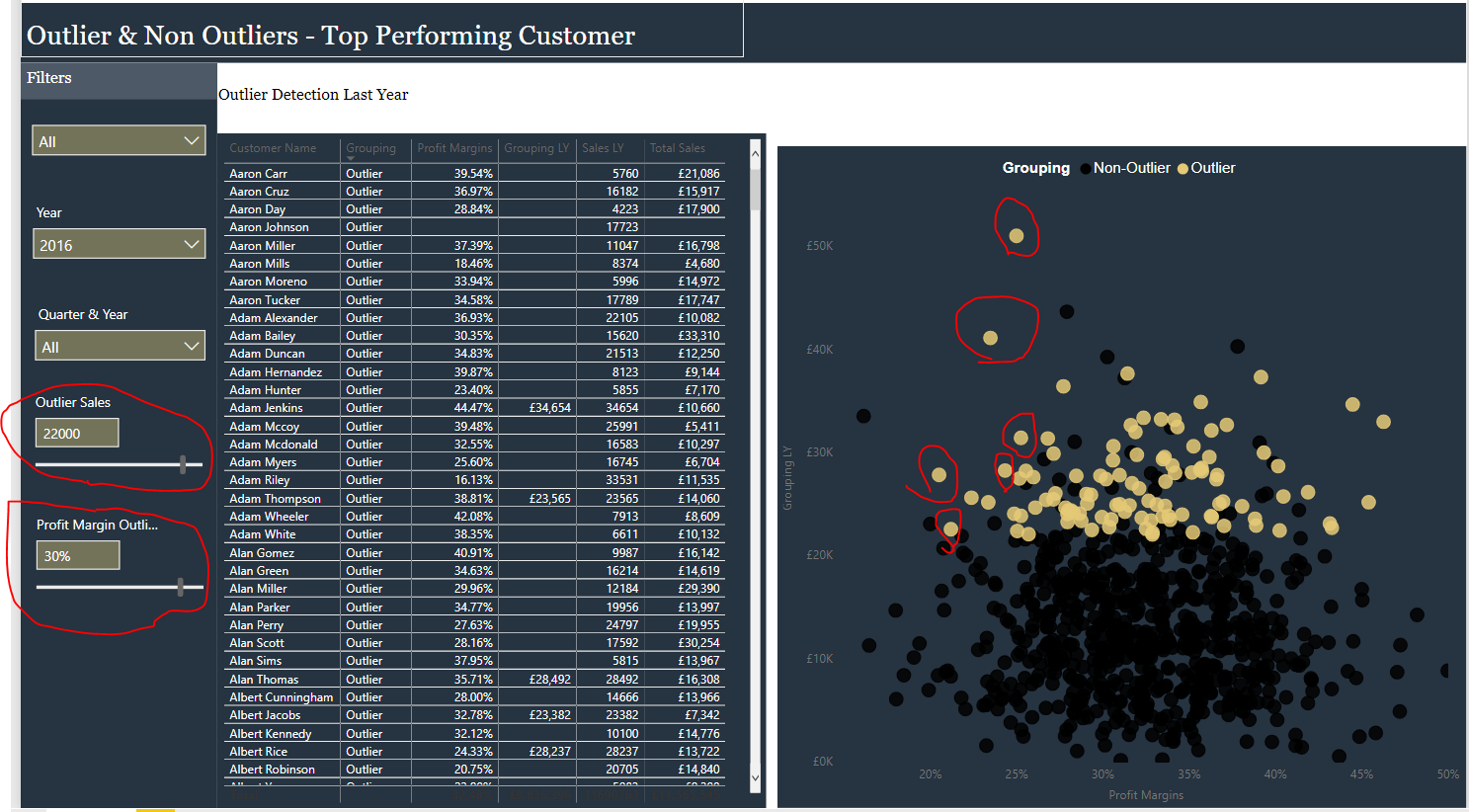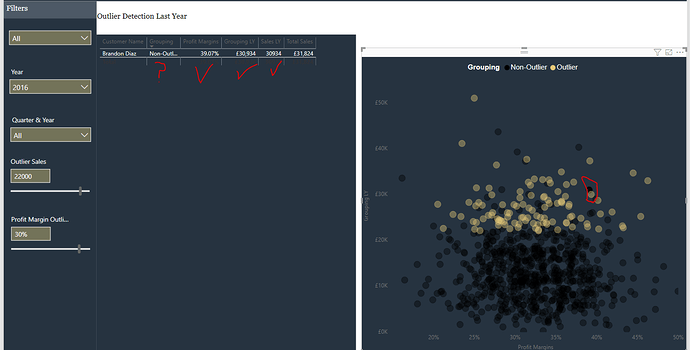 '
06.Testing.Last Year.pbix (1.6 MB)