Hi All
Wondering if anyone knows how to do the following?
Where i have an Order Value of say £500 split over 5 months - i would have a monthly value of £100.
How can i create a count of the number of instances that occur per order id Line - i .e. instalment 1, Instalment 2, instalment 3, instalment 4 instalment 5?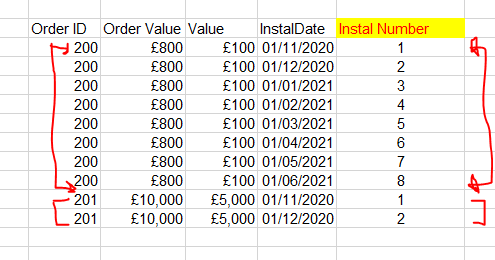 Hope this makes sense