Hi there,
We are in the process of converting our main reporting app to use the New Navigation Builder, which will allow us to group our reports into sub-folders (Sections).
It seems to be that when using the new navigation builder, that the top report is opened by default when the user goes to the app. We would prefer that instead the users goes to a 'Welcome to App' landing page. This would be a Power BI report, but one which purely contains text and graphics detailing the reports contained within. Something like the below: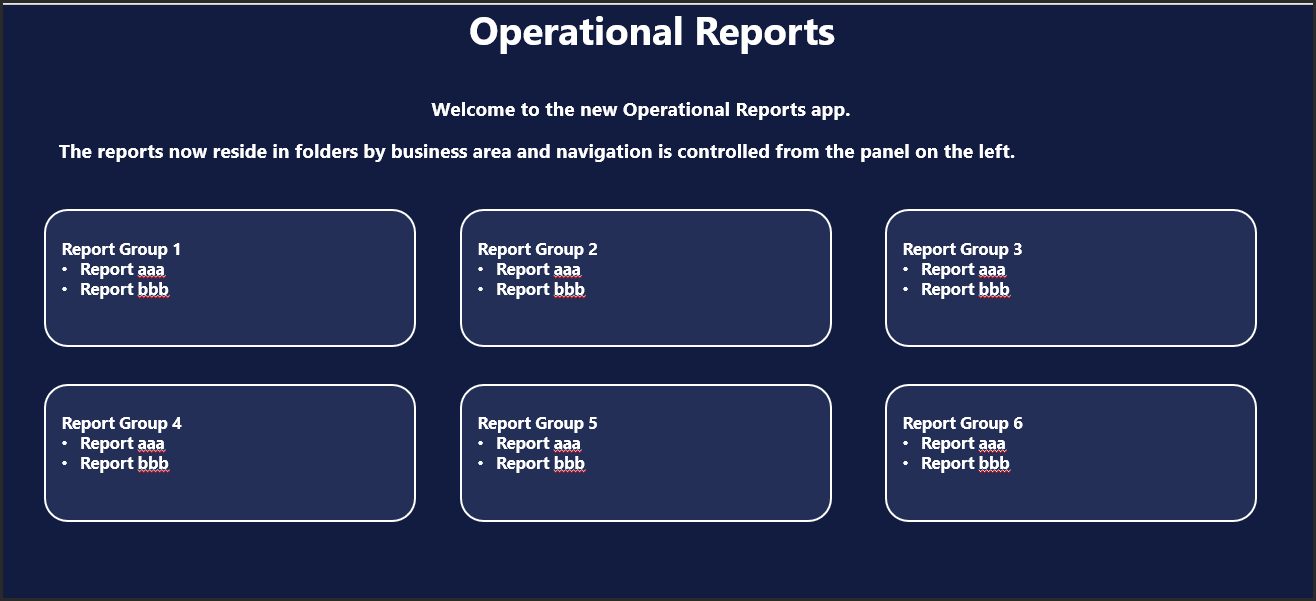 What I would really like, is for the user to be able to click on one of the report names on the screen, which are simply Buttons with a URL link and for the relevant report to open up.
However, when I take the Report Link, for the Navigation Builder page and apply to a button, the user is taken to the report, but in a new browser window.
Does anyone know how I can make it so that the link opens in the current window?
Thanks
Mark