Hi experts,
Wanted to see if I can find a particular value based on a condition.
I tried to use Minx function but have no clue how to move forward. Attached is the pbix.
Problem statement:
I am looking for the threshold value when I reach 80% of the total sale. for e.g, the one highlighted in yellow then I want to show that in a card. I want to show $25,405 in a card.
And the number at which it occurred, in this case, it was 193. Which mean there are 193 customers which are core customers.
I want to show that in a card, so it becomes easier to show that you need to have that much of sales to be the core customer. I just need to show the sales amount and how many people are in that threshold.
Any help is appreciated.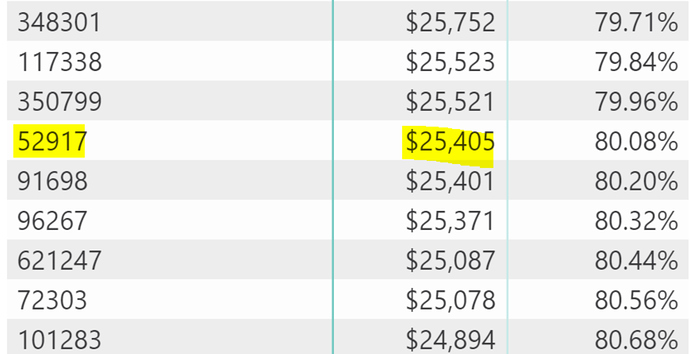 Thanks,
Ritesh