Hello there
I have sucessfully setup the Microsoft Call Quality Beta Connector and am getting correct data in the CQD Power BI reports.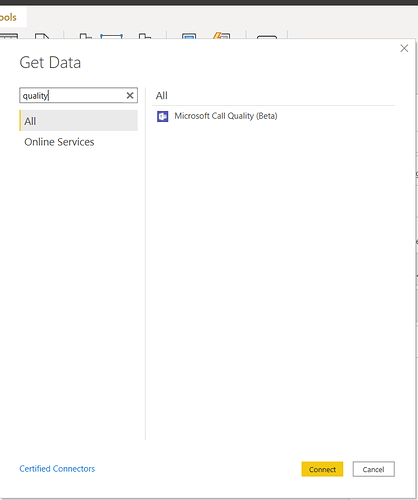 I notice that 'Direct Query' is the only method that works for Data Storage Mode.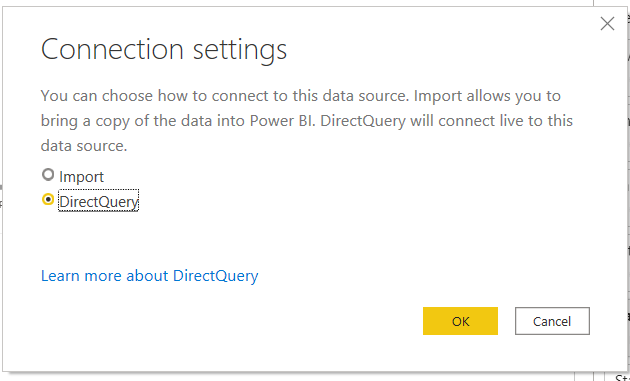 The report pages refresh incredibly slowly, so I would prefer to use 'Import' for Data Storage, so that I have a local copy of the data in the PBIX file, instead of the 'Direct Query' method.
I have tried switching from 'Direct Query' to 'Import' mode, so that the data is loaded into memory, but I get nothing in the 'Data' pane. In fact, the data in my reports disappear once I switch to 'Import' mode.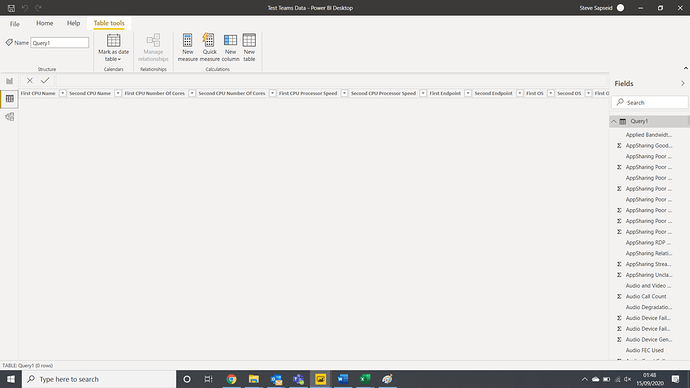 Does anyone know how I can get this data set (654) columns into Power BI, or SQL server, or even Excel ?
Thank you