Hello,
I was trying to create a simple P&L statement with Revenues, expenses, net income and Profit margin. I have actual detail table to extract data from and use the switch function to be able to show the required calculations as below. There a disconnected table for the format of the P&L.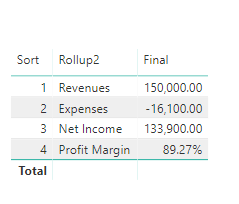 When I want to add a new column from actual table (Nature column) I get a problem with net income and profit margin calculation as below screen shot.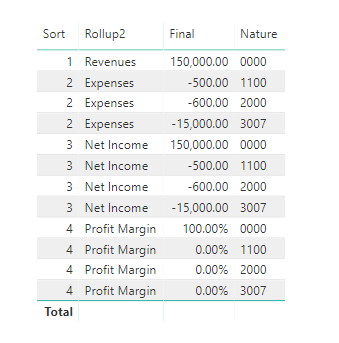 How can we solve this? I would like to create these kind of layouts with possible drill downs and keeping the measures correct. This will make the model I use very powerful in analysis and very useful in day to day work as an Financial Reporter.
Actual Test.pbix (67.1 KB)
Powerbi attached.
Thanks for your usual support.