Hi all,
I have a complicated question. I really hope you have an idea how to solve this.
My goal is to show all logos in a matrix-style according to the selected filters. This is working fine (the arrows shows the interaction between the visual.
[Eg. The first segment filter (Royal Blue) is only filtering the logos to its right, like in a matrix)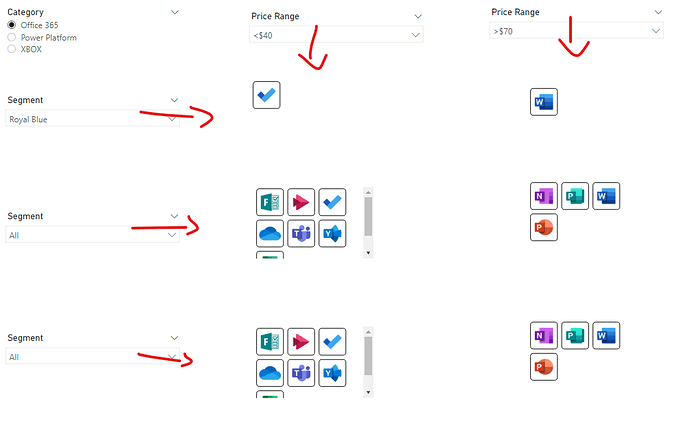 My problem is that if the user changes the catogry he has to select the segments manually as well.
The idea is by chosing a Category the first three Segments get selected automatically. Also the images get filters by these three Segments.
(If there are more than three segments, offering different pages would be great.)
Then the segments change according to the selected Category.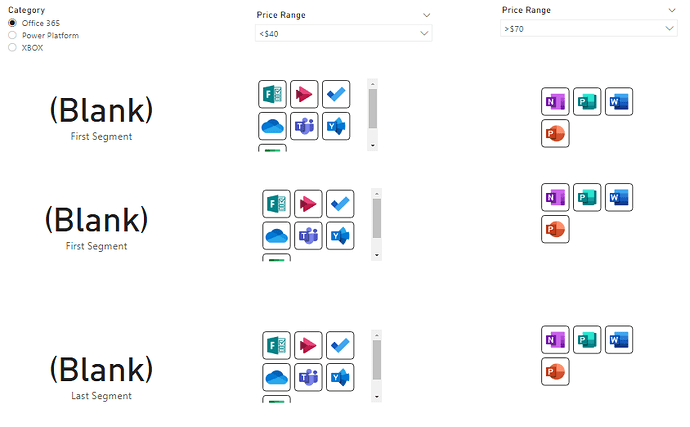 Hope this is making sense and you can follow

Thank you so much!
Here is the file:
Segmentation Filter_001.pbix (2.2 MB)