I'm working on a small model to find matching items in two different tables related from a many to many.
One table has failures, that is outages for specific components. The other table has outage predictions computed by a ML module. I'm trying to verify how the ML is performing checking how many outages have been predicted and how many predictions are correct.
The production model is in Power BI but for brevity I made a small model in Excel with 2 DAX formulas that are essentially the same in PBI, as well the model. The main concern is speed. I didn't find any better solution than this one, but tables are over 1M rows and PBI formulas even if are working fine takes a very long time. Moreover when I use them, they provide rows even when there is no prediction or outage.
How is that?
Thanks for help
Roberto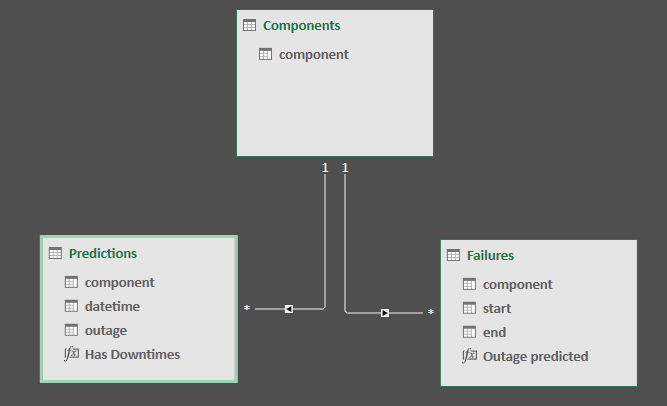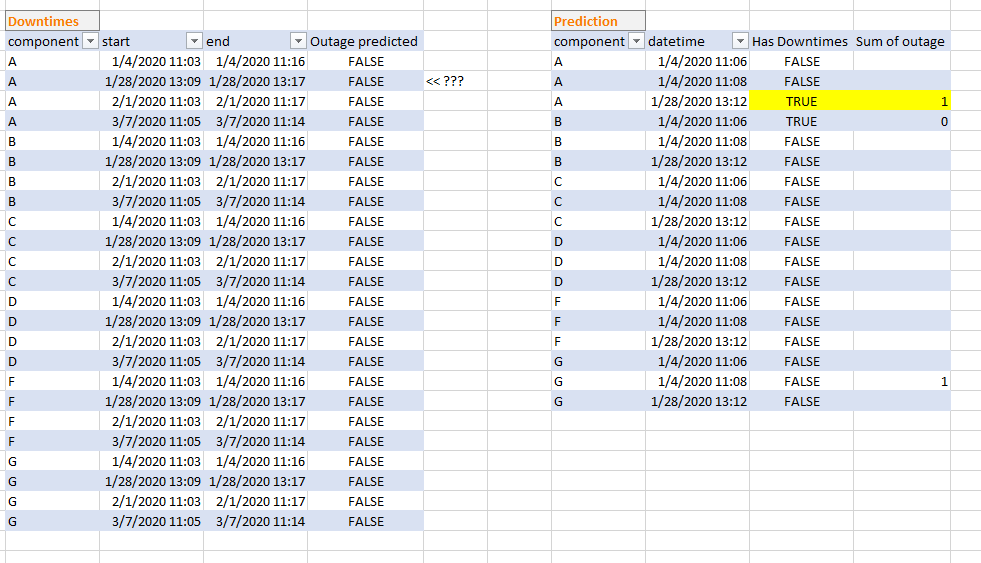 outages.xlsx
(270.6 KB)