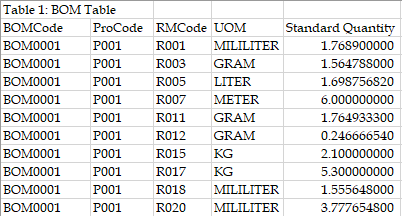 I am trying to incorporate the raw material consumed with the inventory table to calculate the cost of raw material consumed using First in First out method.
Thus, I had design the tables as shown on the above.
I am looking for the possibility that Power BI can generate the table as shown in the Table 3. I had obtained Table 1 and Table 2.
Thank you.