So I am trying to automatically show the last data refresh but the catch is I need it to always be one day behind the current date. Below is what I am using in the Advanced Query Editor.
= Table.FromRows(Json.Document(Binary.Decompress(Binary.FromText("i45WMlSKjQUA", BinaryEncoding.Base64), Compression.Deflate)), let _t = ((type text) meta [Serialized.Text = true]) in type table [#"Last Refresh Date" = _t])
This gives me the output seen in the below screenshot: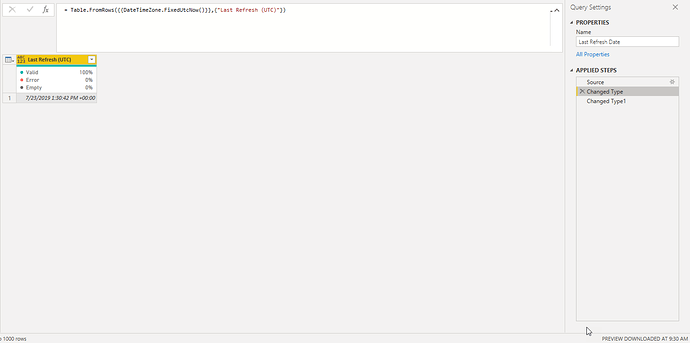 But I want it to always minus 1 full day. So it would show 7/22/2019 instead of 7/23/2019. The reason is our data warehouse refreshes every night at midnight so the data is always one full business day behind.