Hi,
I've got an issue that I'm hoping someone can help solve. I want to do a bottoms-up price, volume, mix analysis. I know I can do a quick and dirty version via DAX measures. However, the answer is never as accurate as it needs to be. So, I've created summary tables for sales and budgets. For this reason, I cannot merge them in the query editor. They look like this.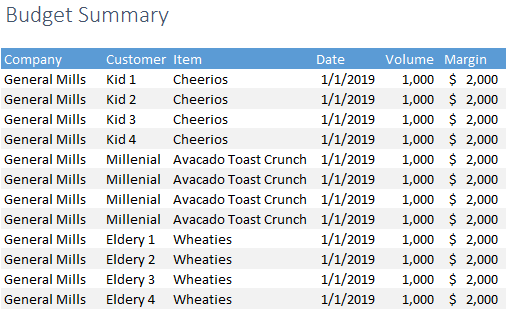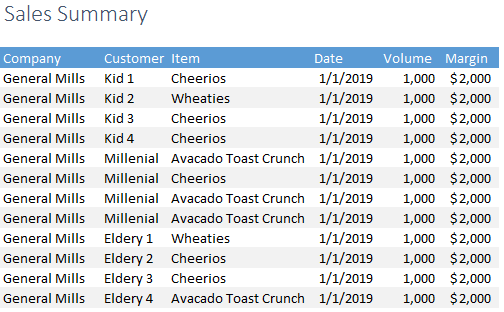 How can I join them? I've tried Crossjoin and naturalinnerjoin, but I get an error. I've even tried doing it all in one big DAX calculation, but no luck. Worst of all is that I tried doing a lookup (from budget to sales) but that doesn't work because I have some things budgeted that I haven't sold and vice versa.
Any help would be appreciated as I'm out of ideas.