Hi all,
Need your assistance.
I am trying to figure out how to filter top 10 materials on each occasion in a matrix visualization.
Managed to create the ranking comparison, using below example as reference.
https://www.youtube.com/watch?v=ICfhw-J6_1o&t=259s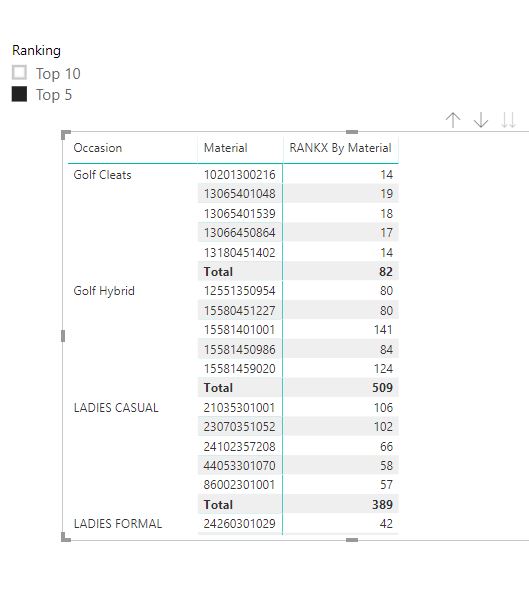 The issue I face is that the Top 5/Top 10 slicer does not display the top 5/10 in the matrix as it should as I include more criteria into the Rows in the matrix visualization.
Need your advice on the possible solution on this.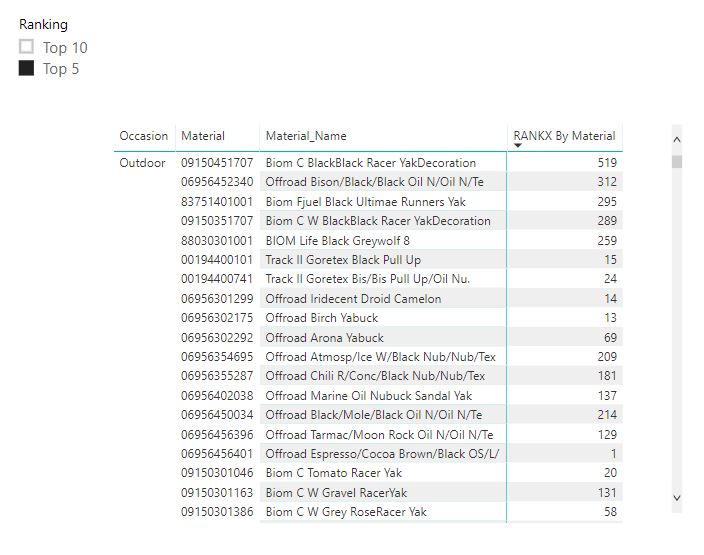 Below is the link to the source data and PBIx.
https://wetransfer.com/downloads/43a0427d969165c04dc8bf42a430245120190830080142/8da4f2
Thanks in advance!
Regards
Hidayat