Hi everyone,
I have spend some time creating a datamart that functions as a subset of our AAS based tabular model. The reason being, that AAS live connection does not allow for building composite model that functions when published to services.
In this endeavor it strikes me that the RLS in the Datamart is somewhat limited when compared to RLS in a dataset. I hope i am wrong but it seems that i cannot create dynamic RLS in a datamart the same way as in a dataset?
Ultimately what i want is to recreate the more advanced dynamic dax expressions with = USERNAME() and such.
Datamart RLS view: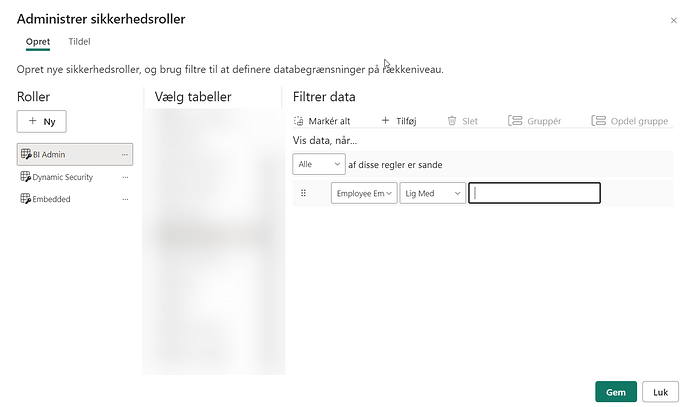 Power BI Dataset RLS view: