Hi All,
I've been working on the excellent Financial Reporting w/ Power BI tutorials but I'm stuck at the "Overlay main DAX formula" section. I'm doing something wrong and can't get my 'Selected Year Actuals' to display a number.
Below are two snips [hopefully I've inserted them correctly] to demonstrate–I am able to get the Switch, True function to show text in a test but I can't get it to display the Income in this example.
Any idea what I may doing wrong?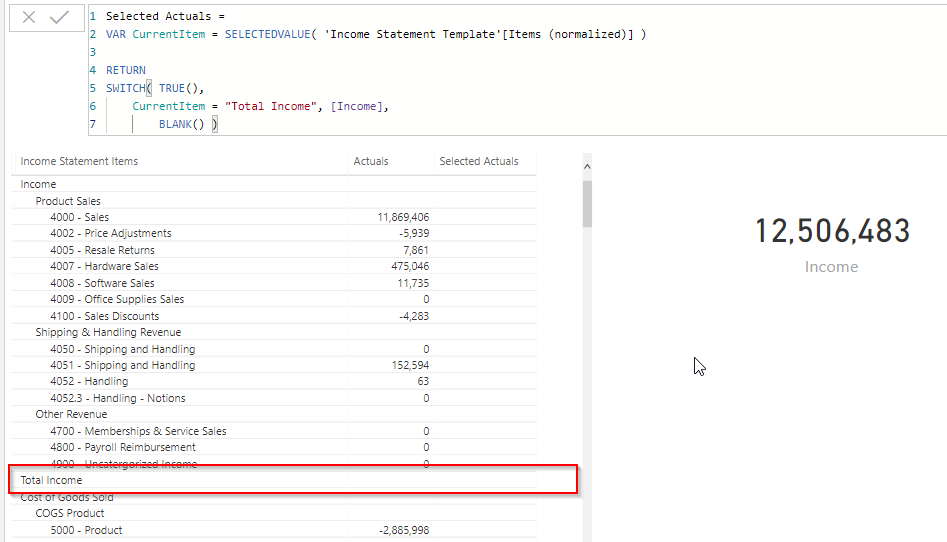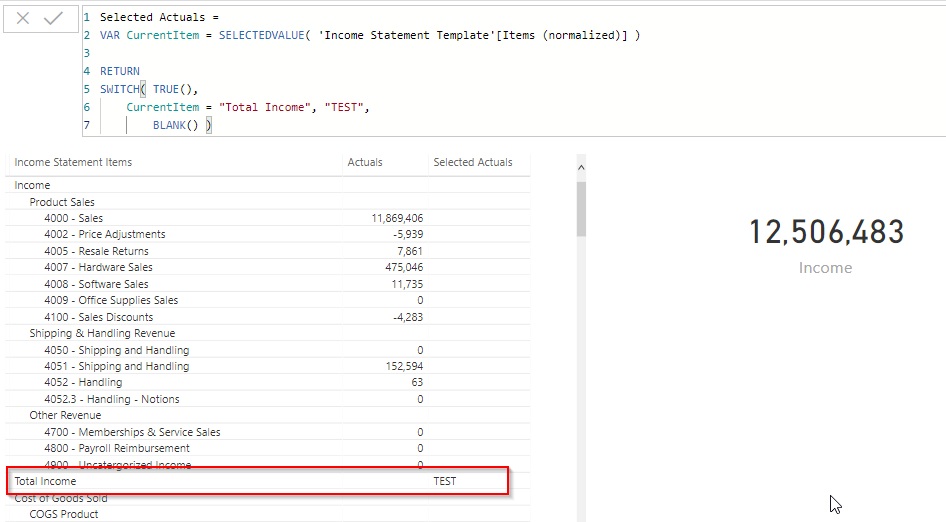 Thanks,
Brandon