Hi guys!
I'm trying to create two measures, one for Beginning Inventory and another one for the Ending Inventory for the Income Statement.
I was able to create two measures but they only work if I use the entire time (Date Table) the business has been open.
The thing is that went I filtered the data by Months, the measures changed bases on that date and won´t show the correct answer.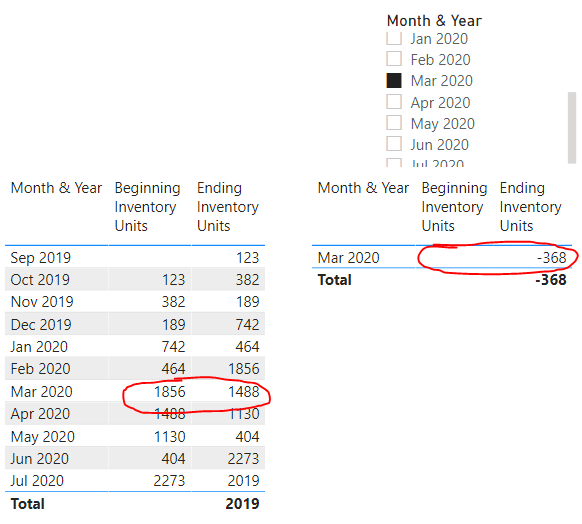 I attached the PBIX as reference.
Thanks for the help!
Yeriel
Example Data.pbix (369.7 KB)