Here is my problem.
I am downloading a file from my bank on a daily basis.
The bank file downloads with a .xls extension, but it is really an HTML file.
I want to drop that file in a read folder and have PQ read the file.
This is what my screen looks like…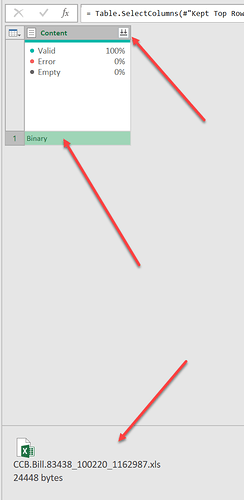 But if I click on the double down arrows, I get the message…


If I use the import from a web page feature, I can see the table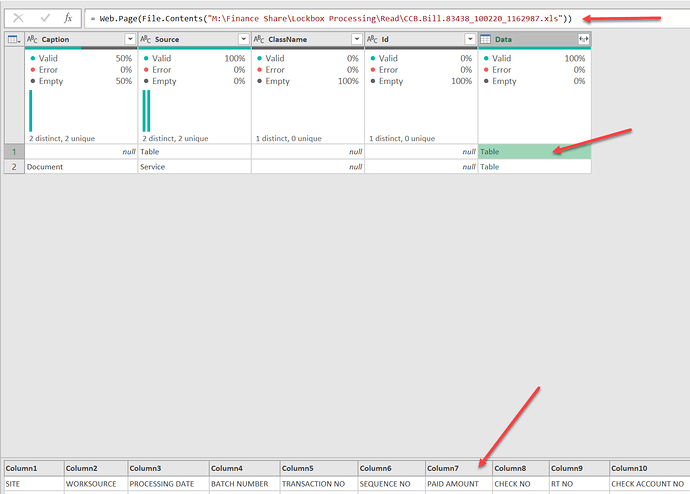 But the problem with this is it looks like it is hard coded to the filename. I want it to read the file in the folder.
I think in essence I don't know how to read an HTML file from a folder.