HI,
Can someone tell me how i can perform this IF or Switch Statement as a measure? I dont want to use a calculated column or in Query editor i specifically need a measure is this possible?
I know the Dax isnt correct what i wrote here but to give you the example of what i want to do.
Basically i want to know if the staff member is meant to be on that program or not by comparing 2 text fields and matching them against another 2 text fields and returning the measure column yes or no.
Supporting Yes Or No = IF( 
Project number_1 = Project Number && Project Description_2 = Project Description ),
 "Yes", "No" )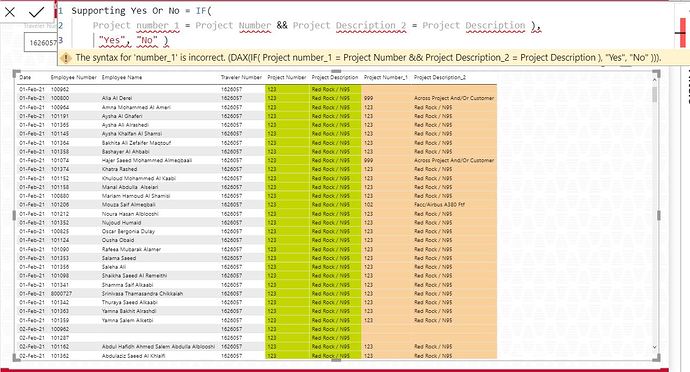 EDNA SWitch or IF.pbix
(746.8 KB)
Thanks
Dan