Hi @Melissa ,
Long time. Hope you well and happy new year.
I have enjoyed your videos and learning lots and becoming more and more comfortable with power query but still lots to learn.
I am stuck on a problem and it has to do with cummulative calculation and how to achieve this in power query.
I have attached my sample file below.
If you open this file and go to the tab "What I am trying to achieve" you will see the formula in Cell Q8. I am stuck on the cumulative addition per month part of this formula as I don't know how to achieve this in power query.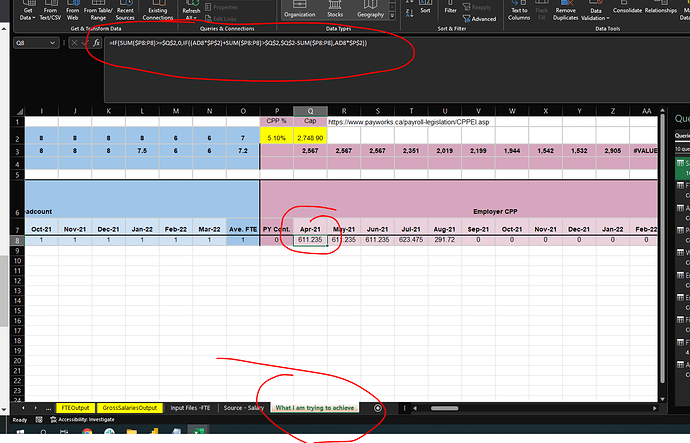 If you go to power query in the last step Employer CPP costs in the salary table that is where I have done my m code calculations but quite clearly I don't know how to include my answer as a cumulative total in the calculation and hence stuck.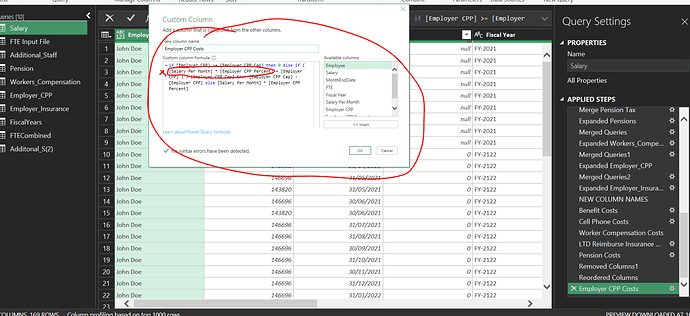 Your help will be appreciated and thanks very much in advance.
Patrick N
Cummulative Calc Case Problem.xlsm (96.9 KB)