Hi, Guys,
Hope you all doing well. I have a challenge and I hope you can help me with this calculation. I have a table with with a unique value for each group and I'd like to know how to do the SUM of the value from each group.
Here is a sample table I have.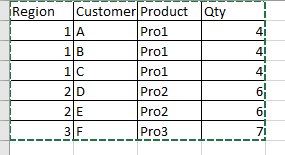 What I want to do it using DAX to have the following result.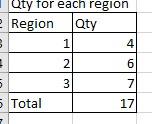 I have managed to create a DAX to do the SUM for each of the region.
Qty =
Var Temp = Maxx(DISTINCT(Table1[Region]), MAX(Table1[Qty]))
return
Sumx(DISTINCT(Table1[Region]), Temp)
But I don't know how to use DAX to calculate the Total (in this case, the total is 17).
If you have any idea on how to do it, it will be greatly apprecaited.
Thanks!
Mike