Hi Team,
I have added the payroll data together with my dashboard for P&L.
I would like to have drill it down the payroll data to employee level. But there is no relationship between Payroll and MTD P&L data, I have the visualization as attached.
How can I have it "not showing" ( blank data) for the following highlighted data.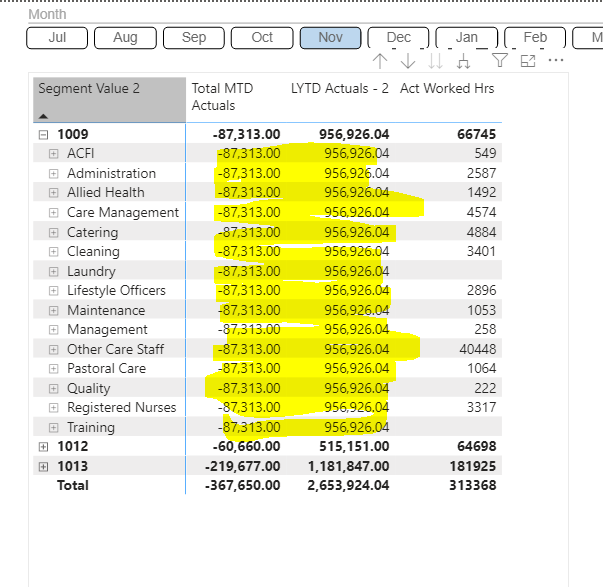 Please see my masked data for PBIX and excel.
thank you.
Regards,
AyeMaskedData.pbix (2.2 MB) MaskedData.xlsx (3.1 MB)